As a registrar, you are able to maintain a list of IP addresses that ara able to access our EPP and Registry API systems.
Log into the registrar console and locate the "access lists" section under the settings section.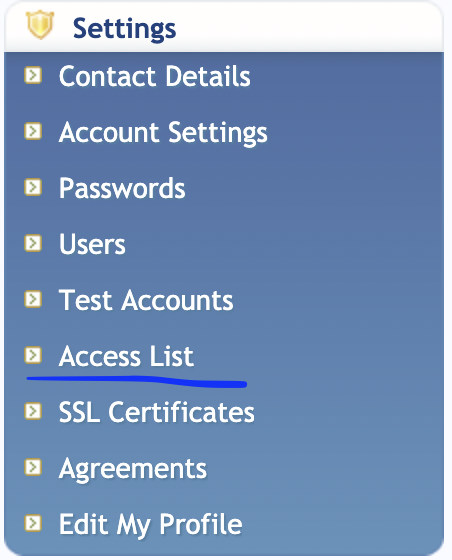 On the page that opens your current list is displayed. You can add a single host or up to a /16 IP range to that list using the upper part.
Please note that changes take up to 10 minutes to propagate through the system.