The following infographic describes how the complete process from application to allocation. For more details about the allocation policy, please visit nic.zuerich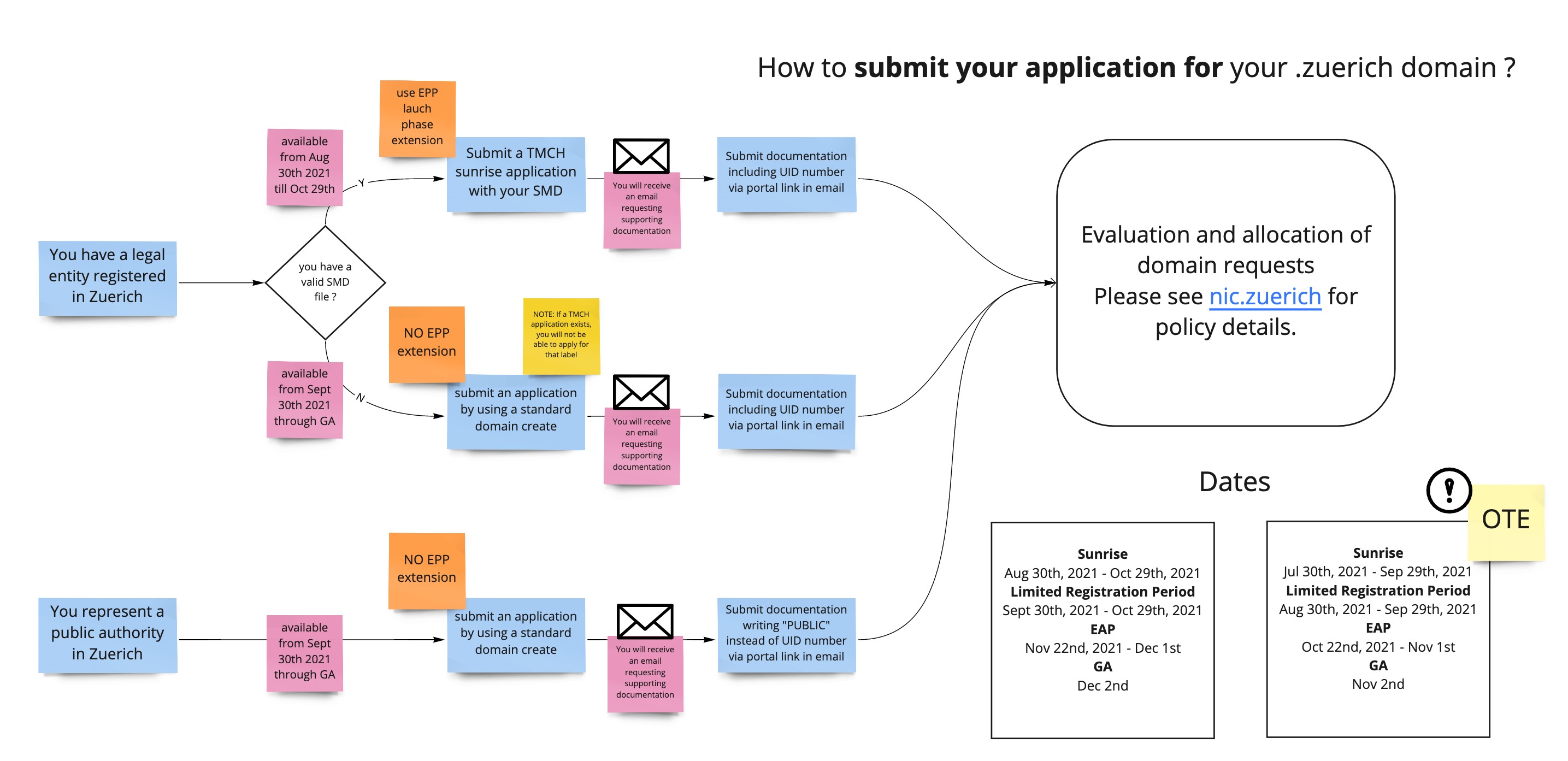 Submitting your documentation
Once you create your application, you will need to provide your UID or for the private sector flag that you are a valid Zuerich entity.
To do this:
Log into the application management portal
Log into your registrar console
"Manage domains". in (GA/EAP)
Click on the domain name
Locate the "Manage application" button and click it
This takes you to the portal application, where you can create your application by clicking "Create New application"
Submit the documentation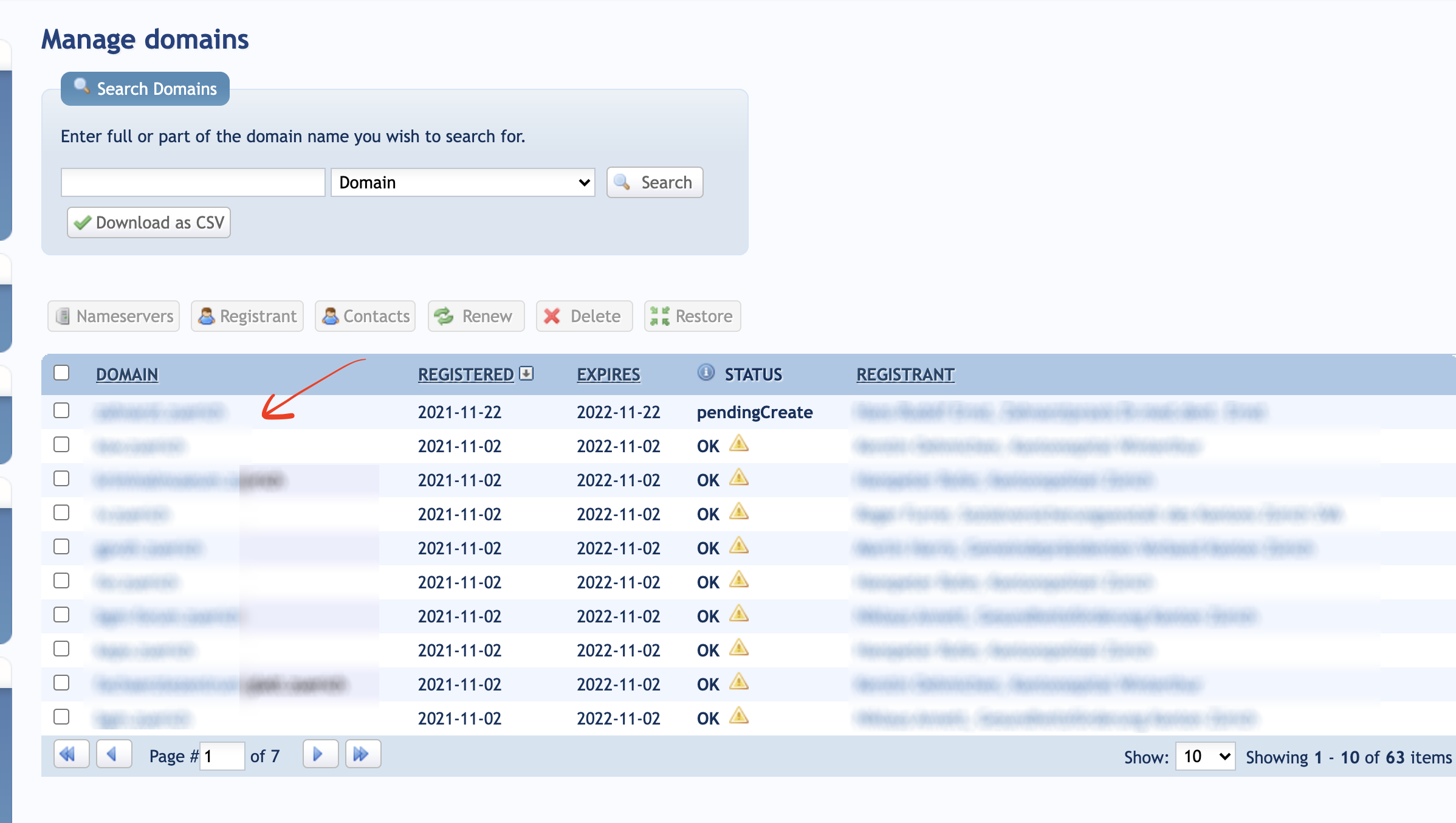 UID Documentation Deadline
How long do registrars have to provide the UID number (or "public") after having submitted .ZUERICH registration to the CentralNIC system?

The deadline is 5 days corresponding to the add grace period.

It is of course preferred that UID numbers (or "public") are provided as soon as possible following the registration, as registrations can only be verified once full information is provided.