Centralnic stands for fairness and an equal chance. Over the years we've noticed all kinds of behaviour and have tuned our system to incentivise fair use in the following way.
In short, you should first check if a domain is available with an EPP CHECK command before trying to register it. Once you notice it's available, you can register it with the EPP CREATE command.

We've noticed that some registrars, that have access to huge amounts of resources, bypass the check command and simply try a create command up to several times a second. Besides creating unnecessary stress on our systems it also isn't fair to registrars that haven't got access to so many resources.
Our system now penalises this behaviour by removing a connection if we notice this behaviour: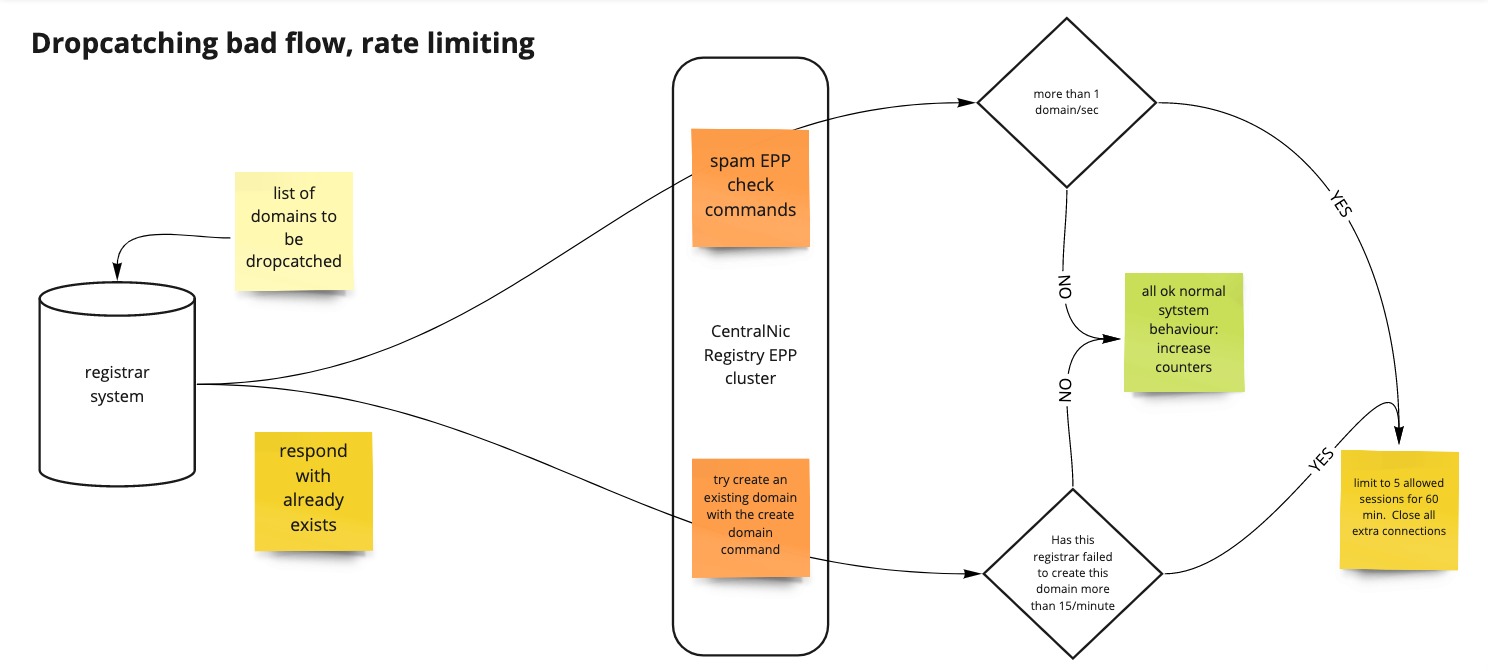 By returning cached responses and reducing the number of connections it becomes actually less likely that you will be able to register a popular domain by spamming domain create commands. This increases the likelihood that the domain can get registered by aregistrar that first checked the availability first.